Welcome!!! Please bookmark and stop back. Thank you.
Please reload often for most recent updates. Last updated July, 2010
---
Please use the Graphical Tropical Weather Outlook for Threat Colors for each storm
---
Loop

Invest 96L - Northwestern Caribbean

MARINERS AND INTERESTS, PLEASE USE THE GRAPHICAL TROPICAL WEATHER
OUTLOOK AND THE SFWMD STORM PLOTS MAP
Tropical Weather Outlook
Numerical Models, Look for (AL962010)
Knots to MPH
Loop
Loop
---

Invest 95L - Northern Gulf of Mexico

MARINERS AND INTERESTS, PLEASE USE THE GRAPHICAL TROPICAL WEATHER
OUTLOOK AND THE SFWMD STORM PLOTS MAP
Tropical Weather Outlook
Numerical Models, Look for (AL952010)
Knots to MPH
Loop
Loop
---

Tropical Wave - Lesser Antilles

Tropical Weather Discussion
NWS San Juan, PR
Weather Obs for Lesser Antilles & PR
NWS AFD PR Lesser Antilles Radar St Croix, St Thomas, & Puerto Rico Radar
Flash Flood Watches & Warnings for PR & Islands
Rivers & Lakes Obs for PR
Loop
Loop
---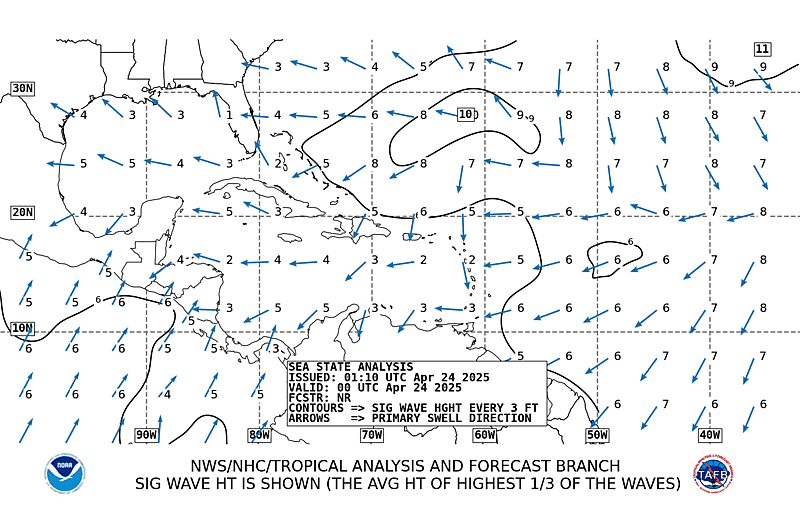 ---
Info for Texas storms, Alex remnants
NWS Hurricane Local Statements
State of Texas Emergency Management
State of Texas Governor web site
Emergency Management and NWS Links and Maps FEMA National Situation Reports
---
Weatherman911 Hurricanes Satellite Site
SSD Satellite and more
---
MESSAGE TO ALL MY LOYAL VISITORS. I HAVE DECIDED TO DROP THE CANE CORNER BLOG AS IT HAS BECOME MUCH TOO TIME CONSUMING CONSIDERING THAT I ALSO POST AT CAPE CORAL ONLINE WEATHER. YOU WILL BE ABLE TO SEE ALL FUTURE POSTS AT CAPE CORAL ONLINE WEATHER AND I URGE YOU TO JOIN SO YOU CAN ALSO PARTICIPATE IN THE DISCUSSIONS AND POST ANY AND ALL RELEVANT INFORMATION.THERE ARE FEATURES THAT YOU WILL NOT BE ABLE TO SEE UNLESS YOU SIGN UP SO PLEASE DO SO. MY USER NAME AT CCWX IS CCSTORMS. THIS IS THE LINK TO THE 2010 HURRICANE SEASON FORUM AT CAPE CORAL ONLINE WX. 2010 HURRICANE SEASON DISCUSSION AND THIS IS THE LINK TO THE HOME PAGE WHERE YOU CAN SIGN UP (FREE),CAPE CORAL AND SOUTHWEST FLORIDA ONLINE WEATHER. THANKS TO ALL! LOU.
---

MORE IN-DEPTH INFO ON INVESTS AND STORMS AND AREAS OF INTEREST


LOU'S WEATHER WATCH (CCSTORMS) AND MYSELF, WEATHERMAN911 POST HERE

You do not have to be a member to be able to view the newsgroup. Please feel free to join and post with us if you would like.
---
---
NCEP/EMC Cyclone Tracking
Storm Plots by SFWMD
Navy/NRL Tropical Cyclone Page
NHC Numerical Models
---
Tropical Weather Outlook
Tropical Weather Discussion
Marine Weather Discussion
---
NHC Forecast Breakpoints
---
Gulf of Mexico Southeast U.S. U.S. Mid Atlantic U.S. Northeast &nbsp U.S. Chesapeake Caribbean Cuba
---
Forecast Model Animations, NAM & GFS
NCEP/EMC Cyclone Tracking
Forecast Models
Tropical Models
---
Information on the Oil Spill in the Gulf of Mexico emergency.Louisiana.Gov / Hurricanes and the Oil Spill

Emergency Management Links Florida Alabama Mississippi Louisiana Texas / Gulf of Mexico Oil Spill Map
---
Tennessee Emergency Management Agency, Historical Flooding Info TN.Gov
Arkansas Emergency Management, Flood Disaster Info, AR.Gov
---
We are proud to be linked at the following locations

Emergency Management Links, FEMA National Situation Reports, NWS Offices and Radars, and sites linked to us.
---
Help Haiti, Weather and News
---
Message to Web TV & Dial-up users
Disclaimer
Contact us