Welcome!!! Please bookmark and stop back. Thank you.
Please reload often for most recent updates. Last updated November, 2011
---
---
Loop
Saharan Air Layer Satellite View
---
Please use the Graphical Tropical Weather Outlook for Threat Colors for each Invest.
After it becomes a storm, please use the NHC and NWS links.
---
Loop
Loop
Loop
Loop
Loop
Loop
Loop
Loop
Loop
Loop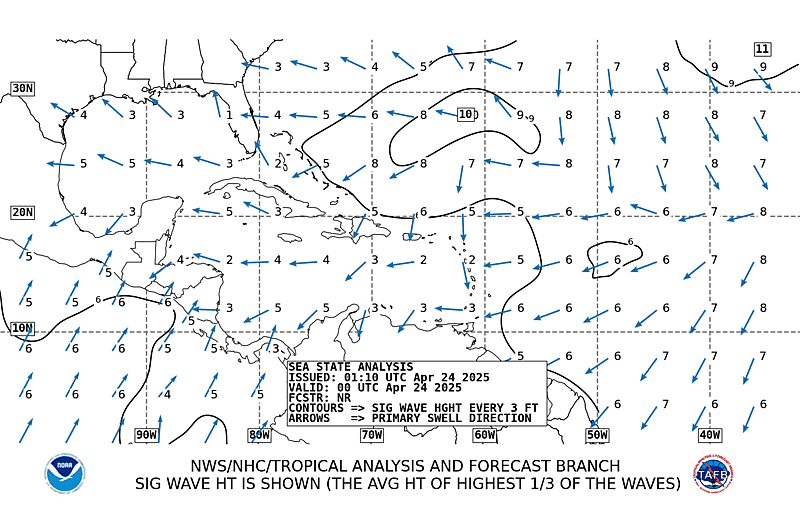 NWS San Juan, PR
Puerto Rico/Virgin Islands Radar
Weather Obs for Lesser Antilles & PR
NWS AFD PR Lesser Antilles Radar St Croix, St Thomas, & Puerto Rico Radar
Flash Flood Watches & Warnings for PR & Islands
Rivers & Lakes Obs for PR
More in-depth info on Areas of Interest, Invests, and Storms. Also show photos of storm damage.
CCSTORMS from Lou's Weather Watch, and myself Weatherman911, post here

You do not have to be a member to be able to view the newsgroup, but please feel free to sign up and post with us... It's free!
---
Wxman911 Hurricanes Featuring Lou's Wx Watch Satellite Site
SSD Satellite and more
---
Weatherman911 Hurricanes Featuring Lou's Weather Watch Hurricane Video Site
---
---
NCEP/EMC Cyclone Tracking
Storm Plots by SFWMD
Navy/NRL Tropical Cyclone Page
NHC Numerical Models
---
Tropical Weather Outlook
Tropical Weather Discussion
Marine Weather Discussion
---
NHC Forecast Breakpoints
---
Forecast Model Animations, NAM & GFS
NCEP/EMC Cyclone Tracking
Forecast Models
Tropical Models
---
We are proud to be linked at the following locations Emergency Management Links, FEMA National Situation Reports, NWS Offices and Radars, and sites linked to us.
---
Sign My Guestbook
View My Guestbook
Message to Web TV & Dial-up users
Disclaimer
Contact us